Suraj Rampure
About 👋
I'm Suraj ("soo-rudge"), and I'm a Lecturer in the Halıcıoğlu Data Science Institute at UC San Diego, where I teach undergraduate courses. I also run our senior capstone program – take a look at the projects our wonderful seniors produced this year here.
I graduated with BS and MS degrees in Electrical Engineering and Computer Sciences from UC Berkeley in 2020 and 2021, respectively. There, I was advised by Josh Hug and helped create and teach courses in computer science and data science. I'm originally from Windsor, Ontario 🇨🇦.
Feel free to email me at rampure@ucsd.edu or check out the resources listed below.
Teaching 👨‍🏫
At UC San Diego (2021-)
You can view course websites for many DSC (and adjacent) courses at dsc-courses.github.io.
DSC 10: Principles of Data Science 📊
Spring 2023 • Fall 2022 (w/Janine Tiefenbruck & Puoya Tabaghi) • Winter 2022 • Fall 2021 (w/Janine Tiefenbruck)
DSC 95: Tutor Apprenticeship in Data Science 🧑‍🏫
Spring 2023
DSC 80: Practice and Application of Data Science 💪
Winter 2023 • Spring 2022
DSC 180AB: Data Science Project (Senior Capstone) 👷
Fall 2023 + Winter 2024 • Fall 2022 + Winter 2023
CSS 201S: Introduction to Python Bootcamp (Week 1 only) 🥾
Summer 2022
DSC 90: History of Data Science Seminar 📚
Spring 2022 • Winter 2022
DSC 40A: Theoretical Foundations of Data Science I 🧠
Fall 2021
At UC Berkeley (2016-2021)
Data 94: Introduction to Computational Thinking with Data
Spring 2021 (now known as Data 6)
Data 100: Principles and Techniques of Data Science
Summer 2020 (w/Allen Shen)
TA: Fall 2020 • Spring 2020 • Fall 2019 • Spring 2019 • Fall 2018
CS 198-087: Introduction to Mathematical Thinking DeCal
Spring 2019, Fall 2018
CS 70: Discrete Mathematics and Probability Theory
TA: Summer 2019
CS 375: Teaching Techniques for Computer Science
TA: Summer 2019
CS 61A: Structure and Interpretation of Computer Programs
TA: Spring 2018
Data 8: Foundations of Data Science
TA: Fall 2017
Tutor: Spring 2017
Resources 🌳
Scholarship 📝
Papers
The Challenges of Evolving Technical Courses at Scale: Four Case Studies of Updating Large Data Science Courses. Sam Lau, Justin Eldridge, Shannon Ellis, Aaron Fraenkel, Marina Langlois, Suraj Rampure, Janine Tiefenbruck, Philip Guo. In ACM Conference on Learning @ Scale (L@S), 2022.
A New Data-Focused Introductory Programming Course. Suraj Rampure. 2021. Master's technical report, UC Berkeley EECS.
Experiences Teaching a Large Upper-Division Data Science Course Remotely. Suraj Rampure*, Allen Shen*, and Josh Hug. 2020. In Proceedings of the 52nd ACM Technical Symposium on Computer Science Education (SIGCSE '21). (slides) (video)
Talks
Panels
Other
UC Berkeley Data Science Education Podcast Guest ("The Importance of Data Science Course Staff") (episode link)
2020 EECS/CS Student Life Panel Moderator (video)
Awards 🏆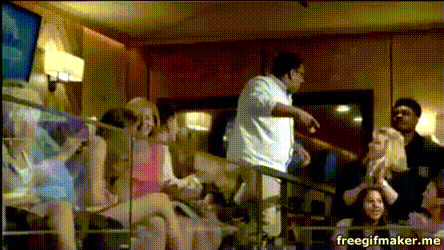 What do you think happened here?